Once, every so often (for no apparent reason) iCal or "Calendar" as its now known goes through a phase where it refuses to sync with your iOS device via USB. Point to note – this article is about local USB syncing.
Based on the latest updated Apple Bootcamp support document, it appears that the latest 2015 models of Apple notebooks no longer support any Microsoft operating system before Windows 8. For those looking at purchasing the latest Apple notebooks and need to use Windows 7 or earlier, you are strongly advised to check on the Apple Bootcamp support document prior to purchase or risk running Windows 8 and beyond.
We hate to be the harbinger of bad tidings but there have been sporadic reports littered all over the internet from owners of 15″ Macbook Pro Mid 2010 (6,2) experiencing intermittent restarts that result in what appears to be a kernel panic. The really bad news? It seems Apple's repair extension program covering this known defect has ended.
Some users have reported that the default Apple Dictionary widget stops working after updating their Macs to either Lion (10.7 onwards) or even Mountain Lion (10.8 onwards). What do we mean by "stopped working"? You enter your query word into the Dictionary widget text field as you normally would and then – nothing happens, or the widget jiggles around like its constipated. Wants to produce the dictionary meaning for you but for some reason unbeknownst […]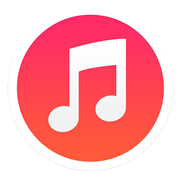 At some point, we believe everyone has experienced this error message during a sync between iTunes and your iPad or iPhone (Apple still has some polishing to do for iTunes). Despite repeated syncs, usually, the error repeats. There are 2 steps to take to remedy this: Hard reset your iOS device – hold down both the power and Home button until the iOS device restarts (attempt a fresh sync after the iOS device has restarted) […]

Apple has announced a repair extension program affecting Macbook Pro systems sold between February 2011 and December 2013. Affected units can be submitted for repair free of charge at an Apple Service Provider starting 20 February 2015 in U.S.A. and Canada and 27 February 2015 in other countries. Symptoms your unit may be affected (entitled for repair extension) include: Distorted or scrambled video on the computer screen No video on the computer screen (or external […]
Sometimes we may come across mkv or mp4 videos where misnomer meta tagging is embedded in the file, e.g. upon launch a title appears across the video that doesn't match the actual filename of the video or it could be you simply want to embed your own meta tags into your video collection for easier file searches? The good news is you can edit/remove the meta tags using the following apps made for OS X: MKVToolNix for […]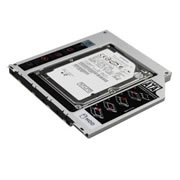 This comes as a general caution for modders who are looking to add a hard drive caddy to install an additional hard drive in place of the existing Superdrive ('optibay') in non-Retina 15″ and 17″ Macbook Pro's. In general, this is a popular mod which boosts most (non-Retina) Macbook Pro's average overall performance close to that of the later Retina Macbook Pro's series, without the need to pay the exorbitant price of buying brand new […]
We're not entirely sure how long this 'bug' (or 'intended function) has been lingering in iOS but we've noticed since iOS 8.1.2 that, unlike its OS X cousin, Spotlight in iOS appears unable to produce comprehensive results for Calendar entries. Despite our attempts at discerning the severity, Its difficult to say with certainty the exact limitation on iOS Spotlight's results. For example, at time of writing it is now currently the year 2015. Say, you […]
Its noted that whenever a Mail account is deleted from iOS Settings/Mail, Contacts, Calendars the screen refreshes and arbitrarily duplicates Mail accounts onscreen. To get the accurate view of your Mail accounts, you have to exit the Mail, Contacts, Calendars' pane by selecting any other Settings pane, e.g. Safari, and re-select the Mail, Contacts, Calendars pane again. This behaviour has been noticed since iOS 8.1.1 and has yet to be addressed and persists into 8.1.2. […]