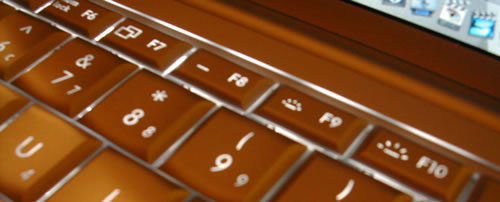 Its unfortunate that, the introduction of Expose and its associated short keys, results in an annoying behaviour in the line-up of PowerBooks and MacBook Pros that are equipped with ambient light sensors and illuminated keyboards.
Unless something is changed, Expose shares a few function keys with the illuminated keyboard controls; F8, F9 and F10. Forcing the user to hold down the "fn" key together with the necessary function key to trigger Expose actions.
The good news is, there's a quick built-in workaround this nagging behaviour.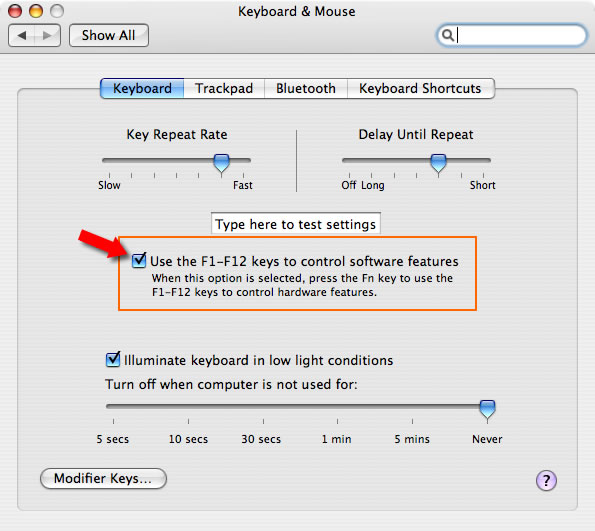 The solution involves a bit of a compromise but is simple to engage. Navigate to your System Preferences, and select the Keyboard & Mouse preference pane.
To toggle the Function keys to work only as F1-F12 keys rather than their alternative functions (those marked on the keys), toggle the checkbox marked "Use F1-F12 keys to control software features" (Diagram 1.0). Once this is done, the F1-F12 keys will only carry out F1-F12 functions and you will need to hold down a combo of "fn" (at the bottom left of your keyboard) and the appropriate function key to carry out their alternative function, e.g. to lower your PowerBook/MacBook Pro's system volume, you will have to hold down the fn + F4 combo.
Unchecking the box, reverts the use of F1-F12 keys back their factory settings.