Its been a long time coming but finally, somebody has made a USB WiFi adapter that works with Mac and that's affordable to the masses!
The Planex GW-US54Mini2W is an ace product for those of us with Macs that have Airport or Airport Extreme which no longer function. With the increasing difficulty in sourcing affordable Airport or Airport Extreme replacements, this product is a lifesaver.
What's more it comes ready to support almost any platform, other than the Mac OS X, it also touts support for Windows XP/Vista and even Linux. A good USB device to have in the arsenal. The best part??… It costs under USD$30.00.
Simply use the Install CD that comes with it, restart your Mac after installing it, plug the Planex USB WiFi adapter in, launch the Planex application and you're good to go… wirelessly.
Unfortunately, when it comes to user interface, it doesn't utilise the built-in simplicity of the Airport and relies instead on its own Planex application that is installed into your Applications folder during the driver installation. A small price to pay, we reckon, for the ability to use WiFi again on our older Macs, at a fraction of the cost of sourcing an Airport or Airport Extreme replacement.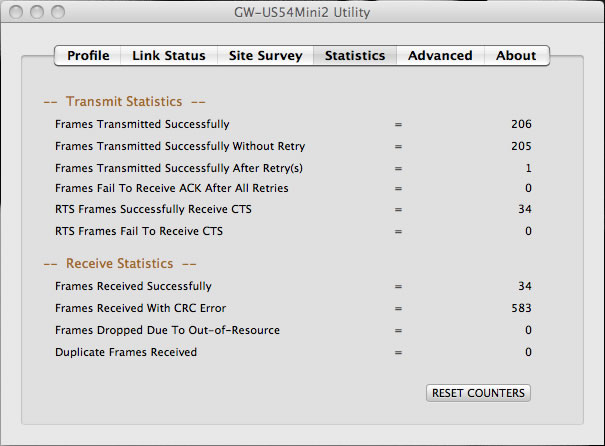 The unit comes in very unassuming packaging and is usually neglected as a potential purchase by most consumers owing to Planex's lower profile in the mass consumer market.
For more details, surf over to the Planex site.
Addendum:
We have reports that the US54mini2 often times does not get detected again upon system restart. The only cure for this so far is to manually remove the USB WiFi dongle and plug it in again once the system reboots. However, here is a workaround:
create a network setting (in this case we called it "USB WiFi"). make sure that the USB Ethernet is the only network option selected.
update the Mac OS security update for tiger 2008-003. update it even if you may have already updated it before. all the while with the mini usb attached.
You will have to restart your mac upon completion of the security update. The Mac will detect the US54mini2 upon restart and there is no need to pull out and plug in the dongle again