For the record, we have to come out and say it – Apple has been a little disappointing lately.
First Apple Inc introduced Mac OS 10.9 Mavericks and silently removed the ability to locally sync iOS devices with Macs via USB.
If that wasn't enough, Apple Inc has also silently introduced a subscribed Holiday calendar to all iOS devices since we all unwittingly updated to iOS 7.1 without being informed of this new feature beforehand. Unfortunately there does not seem to be respite even with the latest iOS 7.1.1 update – this feature is still adamantly sitting in our iOS devices taunting us.
The Apple Support Forums have been burning about this since way back, end 2013.
For most out there, you will probably only realise that an additional calendar has been added only when you open your iOS Calendar app on a day where this Holiday calendar has added a holiday event on your behalf. Curiousity will most likely then push you to tap on the "Calendar" button at the bottom of your iOS Calendar app which will reveal that there is in fact now a new subscribed Holiday calendar of some sort added there not by your own doing.
There's more bad news unfortunately. You cannot delete. Or remove it. Its not part of your Mac OS X's iCal because its resident only in iOS.
Your only option is to elect to hide it by unchecking the offending Holiday calendar in the iOS Calendar app's calendar list.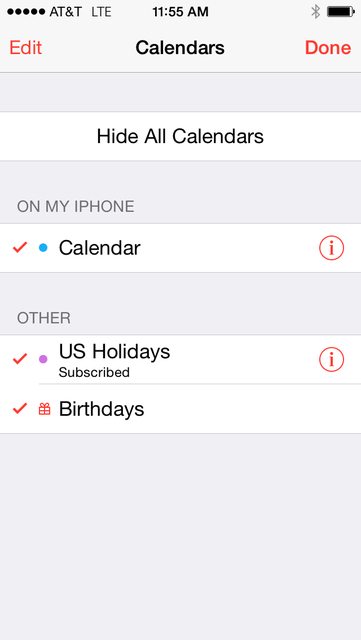 iOS users desperate to remove this 'foreign invader' have identified that this calendar also shows up within iOS' Settings/Mail, Contacts, Calendars/Fetch New Data. But,… this doesn't provide any avenue to delete or remove it either.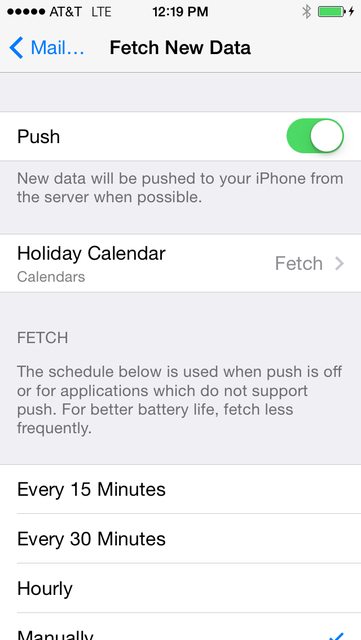 Whether its a bug or Apple Inc's imposition on its iOS user base that everyone ought to have a Holiday calendar based on the country set in their Region Format setting in Setting/General/International/Region Format is a mystery.
I guess its time to start writing those comments again – if you want to help everyone have a friendlier iOS that we have the option to control what we want (or not) on it please submit your take on this at Apple's Feedback page.