Need an incentive to purchase an updated Mac product?
For the Mac faithful who have used Macs for a decade or more, you can probably skip this article. The information contained herein is most likely residing within you already.
This one's for the rest…
For your general information, it can be said that on an average all Mac hardware is only supported up to a maximum of five (5) years from the date the product is discontinued.
Apple goes on to break down unsupported Mac hardware into two distinct categories. The following are these broad categories and our loose translation of what it means for you:
"Vintage": you may still have a chance of getting hardware support provided you and your Mac fall within the exceptions defined under "Vintage"
"Obsolete": sorry,  its over. If you Mac hardware breaks down now, there is almost no chance at all to find the relevant parts to repair it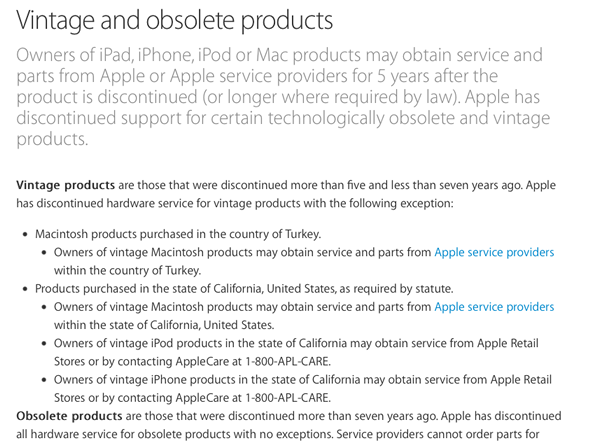 To read the full representation from Apple which contains a detailed list of which Mac hardware falls within the Vintage and Obsolete categories, go here.