Ever since the first interation of macOS Catalina 10.15 this has been hounding the system and doesn't appear to be fixed even in macOS 10.15.3.
Launch Apple Mail, and then minimise it. Under normal circumstances we should see a single minimised Mail icon in the far right of the Dock.
In Catalina, we see a duplicated minimised Mail icon: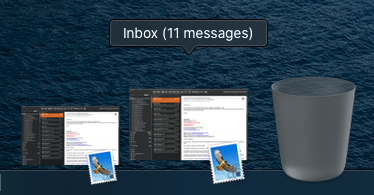 When you click on either of the minimised Mail icons, both will bring Mail to the foreground. In fact, clicking each of them is the only way to make the duplicated minimised Mail icon disappear again to return to a single minimised Mail icon when you minimise Mail again.
Its a fidgety bug that appears intermittently. So far, it doesn't appear to do any real harm other than being visual annoyance and a testatment to the growing ineptness of each new software rollout by Apple Inc over the years.
Hopefully, someone in Cupertino's spaceship will see this post and do something about fixing it soon.