Finally!! Although not specifically mentioned in the update notes, the latest macOS 10.15.4 update that was released this weekend seems to have fixed the USB syncing of nested Photos albums. This problem has been persisting since macOS 10.14, Mojave where the feature broke initially.
You can reference the details of the initial break in our earlier article macOS Catalina 10.15.3 | Nested Folders in Photos Cannot Be USB Synced To iOS Devices. Mac users can breathe a sigh of relief and re-arrange their Photos albums back into their nested structure and resync with their iOS devices again.
[Update 30 March 2020 - it seems this fix isn't complete and parts of the USB syncing remains broken. Even after executing a Photos repair on our macOS. After the USB sync is complete, many iOS Photos albums reflect a permanent "syncing" word at the end of the album and not all the macOS album's pictures are synced over to the affected iOS albums.

Time to hit the Apple Feedback page again peeps or add to the existing Apple Communities forum page on this topic.]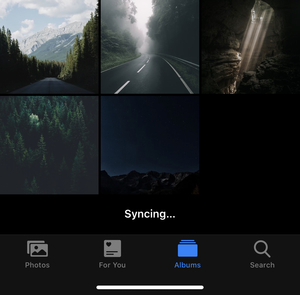 Another fix is the that unfortunately hasn't been fixed yet is the correct display of Apple Mail's minimised icon in the Dock. Previously The status quo remains, whenever Apple Mail was minimised, two Apple Mail icons will appear at the end of the Dock.
For details refer macOS Catalina 10.15.3 | Duplicate Mail Minimised Icons In Dock.